Yellow Ribbon Program
The Post-9/11 GI Bill will pay you:
resident tuition & fees for a public school
the lower of the actual tuition & fees or the national maximum per academic year for a private school
Your actual tuition & fees costs may exceed these amounts if you are attending a private school or are attending a public school as a nonresident student.
Institutions of Higher Learning (Degree Granting Institutions) may elect to participate in the Yellow Ribbon Program to make additional funds available for your education program without an additional charge to your GI Bill entitlement.
Degree-granting institutions of higher learning participating in the Post-9/11 GI Bill Yellow Ribbon Program agree to make additional funds available for your education program without an additional charge to your GI Bill entitlement. These institutions voluntarily enter into a Yellow Ribbon Agreement with VA and choose the amount of tuition and fees that will be contributed. VA matches that amount and issues payments directly to the institution.
Available Benefits and Eligibility
To receive benefits under the Yellow Ribbon Program you must be eligible for the maximum benefit rate under the Post-9/11 GI Bill.
This includes:
Those who served 36 months (may be aggregate) on active duty
Purple Heart recipients with an honorable discharge and any amount of service
Those discharged after 60 days with a service-connected disability and served 30 continuous days after Sept. 10, 2001
Children using transferred benefits
Children using transferred benefits if their servicemember transferor is at the 100 percent level (36 months served)
Effective August 1, 2022, servicemembers at the 100 percent level and transferee spouses whose transferor is at the 100 percent level
Also
Your school must agree to participate in the Yellow Ribbon Program
Your school must have not offered Yellow Ribbon to more than the maximum number of individuals, as stated in their participation agreement
Your school must certify your enrollment to VA and provide Yellow Ribbon Program information
You are not eligible if:
You are an active duty Service members or their spouse.
CONTACT VTROC FOR COLORADO UNIVERSITIES OFFERING THIS PROGRAM
______________________________________________________________________________
Veteran Upward Bound Program
Veterans Upward Bound is a free Department of Education program designed to help you refresh your academic skills and give you the confidence you need to successfully complete your choice of college degrees.
The VUB program services include:
Basic skills development to help veterans successfully complete a high school equivalency program and gain admission to college education programs.
Short-term remedial or refresher classes for high school graduates that have put off pursuing a college education.
Assistance with applications to the college or university of choice.
Assistance with applying for financial aid.
Personalized Counseling.
Academic advice and assistance.
Career Counseling.
Assistance in getting veterans services from other available resources.
Exposure to cultural events, academic programs, and other educational activities not usually available to disadvantaged people.
The VUB program can help you improve your skills in:
Mathematics
Foreign Languages
Composition
Laboratory Science
Reading
Literature
Computer Basics
Any other subjects you may need for success in education beyond high school.
And Tutorial & Study Skills Assistance.
To be eligible for VUB you must:
Be a veteran with 181 or more days active duty service and discharged under conditions other than dishonorable; and
Meet the criteria for low-income according to guidelines published annually by the Department of Education, AND/OR a first-generation potential college graduate; and
Demonstrate academic need
Meet other local eligibility criteria as noted in the local VUB project's Approved Grant Proposal, such as county of residence, etc.
The next step:
Contact VTROC for local participating colleges / universities
______________________________________________________________________________
Military Times: Best For Vets
Top Colorado Ranked Universities –
Colorado State University – Fort Collins
Whether you are active duty military, a member of our National Guard or Reserves, a spouse or family member with a loved one in the military, a retired service member, or have left the service and are looking forward to the next chapter in your life, Colorado State University is here for you.
Since 1870, CSU has served those who have served our nation, and we currently are home to 2,000 student-veterans, dependents, and active duty military members.
CSU has developed a value-based model for student-veteran engagement and academic success. Our approach is strengths-based and opportunity-focused and emphasizes accountability as students work to complete their degrees and secure sustainable careers after college. – Maggie Walsh
University of Colorado Denver – Anschutz Medical Campus
Representing active-duty, reservist, National Guard, veteran and VA-dependent students, the VMSS provides support throughout the transition from military life to the university environment, the entire academic experience and the progression from college to the work force and a professional career.
"Create positive transition and support programs for student service members, veterans, and their families in order to support transitions into academics, increase their graduation success rate, and assist them in achieving placement in their chosen career field, following graduation."

Veteran and Military Student Services
Metropolitan State University
Veteran and Military Student Services is appreciative of your service to our country and is happy to assist you with your transition and continuous stay at MSU Denver.
Services We Offer:
Assist with the student veteran transition from military to student life
Provide information and assistance from the enrollment process through graduation
Help students maximize the use of education benefits
Remove barriers to retention for veteran and military students
Work to Inform the community about ways to support veteran/military students
Overall advocacy for veteran and military students
Resource referral
Colorado State University – Pueblo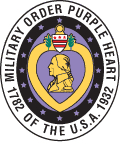 Mission: To support all Veterans and Dependents with the transition to new opportunities with the completion of educational goals. This is done by ensuring VA benefits are being used to each students individual maximum potential. The MVSC also assists with the often difficult transition to civilian life and tries to provide help whenever possible.
We at the Military and Veteran Success Center pride ourselves in servicing the over 400 veteran, dependent, and active duty students on the CSU Pueblo campus each semester. Our guarantee is to provide personalized service to assist with the completion of each student's desired academic program.
The MVSC is intended to act as transition assistance for currently enrolled students. The MVSC office is meant to provide experience in an office setting. The move from military to civilian life can be arduous and we at the MVSC intend to make it as fluid a move as possible. That is why we have computers with free printing, free coffee, use of a kitchen, big screen TV, lounge area, and a textbook library for free checkout.
The Colorado State University Pueblo Principles of Excellence for Educational Institutions Serving Service Members, Veterans, Spouses, and other Family Members:
No aggressive, fraudulent, or false recruiting techniques.
Accommodations for service requirements for military and reservists.
Accurate academic advice through trained advisors for each degree plan.
Sound financial advice for all students through our Financial Aid Office.
Guaranteed accreditation of approved degrees.
Refund policies align with Title IV, which governs the administration of federal student financial aid programs.
In addition to these guiding principles, our office also provides post-graduate employment connections. Through external community outreach projects, we build relationships with business leaders in Pueblo and across the state of Colorado. These relationships allow us to connect these leaders to our veteran, military, and dependent students.
Looking to continue your education post military service? Contact VTROC for more assistance.